We use proven marketing strategies such as Web Design and Social Media Marketing to increase your business revenues and bring new customers.
Building your reviews online, building your business a website that converts visitors into paying customers and driving traffic so your customers can find you is what we can do for you.
Most business owners are unaware of how marketing has changed in the past 10 years. It's important to stay ahead of the pack so you can maintain and increase your market share.
We use the latest marketing techniques based off of the sales funnel strategy to bring results to our clients. We do all of the thinking for you so you can focus on the things that matter. 
Stop wasting your marketing budget and work with us to develop a customer focused marketing plan for your business that gets results. As we build a marketing sales funnel for your business, we'll explain the how and why behind the strategies as we continue to build.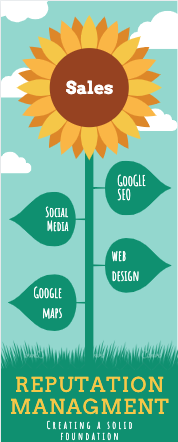 Stay ahead of your competition and schedule a free zero risk strategy plan for your business. The detailed plan is yours to keep even if you choose not to work with us.