GRADUATE OF RED RIVER COMMUNITY COLLEGE- BUSINESS ADMINISTRATION
ASPER SCHOOL OF BUSINESS GRADUATE
EXPERIENCED IN HTML/CSS, J-QUERY, JAVA SCRIPT, PHP, WORDPRESS
Hi, My name is Arnold Bustarde and I run a small team based out of Canada to bring you a 1 stop shop solution to all of your digital marketing needs
I handle and oversee all of the marketing functions of your business so you can focus on the things that truly matter to the business
Building a strong relationship with you while connecting you to new customers is what I believe in.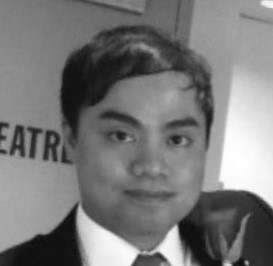 Step 1- Reputation Management. We work on creating the foundation of your entire marketing strategy which is usually ignored and that is your online reputation. We will montor every review site from Google Reviews, Yelp and the BBB. Our custom built review blocker and automated text message system will make sure you get plenty of reviews from your satisfied customers.
Step 2- Web Design. Without a website that differentiates yourself from your competition, your future potential customers will go elsewhere. Your business website is an advertisement for your business and should be acting like a "salesman",  working for you 24/7 getting your website visitors to call you for your services.
Step 3- Build Traffic. Without traffic your website is useless, don't make the crucial mistake of not driving traffic to your website by using Facebook Ads, Google Adwords and Google SEO. 
Following these exact steps will get you customers for your business instead of relying on word of mouth advertising.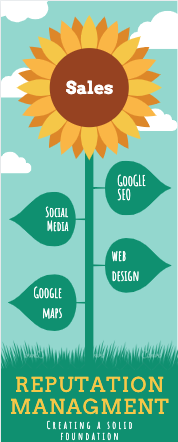 Stay ahead of your competition and schedule a free zero risk strategy plan for your business. The detailed plan is yours to keep even if you choose not to work with us.